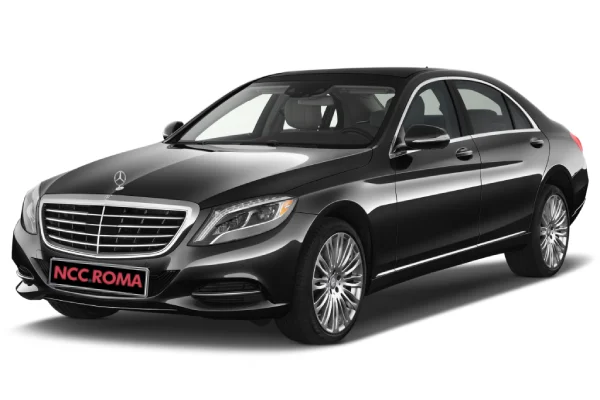 NCC Rome is a company which provides rental cars with a driver in the city of Rome and provinces.

Our company offers cars, minibuses and minivans to costumers driven by qualified drivers, they answer for your mobility and logistics requirements.

NCC Rome car rental with driver services are available 24 hours a day throughout the year, you can choose various solutions: Rome airport transfer, car rental weddings, ceremonies, meetings and other particular events, Rome tour rental with driver, car rental shopping, work movement, etc.

NCC Rome's main objective is supply an efficient and high-quality service with vast typology of customers.

Therefore NCC Rome company politics embrace privacy, certainty, comfort and practicality demands of our customers who prefer car rental with driver compared to car rental without driver, since users consider the economic aspect of the offer.



Car rental with driver provided by NCC Rome is ideal for the costumers who don't want to leave it to chance and prefer to rely on an organization with planning experience which distinguish our company. We are a good connoisseur of our sector and are always ready to study every possibility in order to resolve the various problems of urban and extra-urban mobility of the people want to move with the greatest comfort.

Indeed, NCC Rome guarantees seriousness and discretion in the course of its work, comfortable and prestigious cars are supplied and expert and competent drivers with professional driver's license and registered in the proper register, they are at the same time good tour guides and knowledgeable of the city.