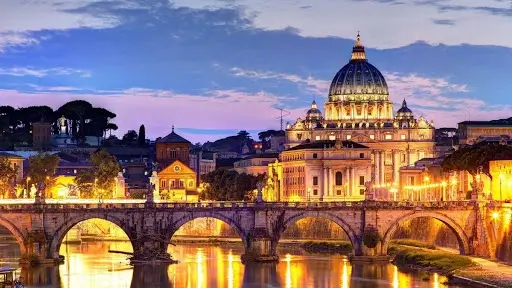 If you are tired of stressful route to train station and airport to take a train or a plane on time, or you do not fee like waiting for a taxi to go to work or simple daily movements, NCC ROME give the opportunity to move comfortably an safely through the rental car with driver of our fleet of cars, offered by our company.

Taxi service in Rome provided by NCC Rome gives a remedy all inconveniences you can often light on when you catch a normal taxi in Rome. Thanks to our taxi service in Rome, you can rely on the car's availability you choose in our fleet of car, you can rely on dependability and competence of our drivers, they are at your disposal and give you the information about route hours, alternate or better itineraries.

Taxi in RomeWith the NCC Rome Taxi service can rely on high efficiency, the service allow you to set the mind free from anxiety in the matter of punctuality, honesty and reliability of the other taxi drivers in Rome, they often are negligent about service supply, our drivers are very careful and scrupulous because they always think about customers needs and priority.



Therefore, NCC Rome Taxi service is particularly advised for the careful and exacting customers who do not like a little and approximate taxi service which do not officiate a good service on time, the customers want the services are very good and want to take advantage of an efficient and high grade service.