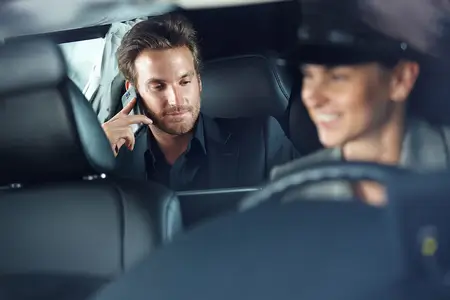 NCC Rome Chaffeur Service is a company specialize in Car Rent with Driver in the Rome area, it sets the objective to satisfy the needs and expectations of the exacting customers, who aim for this kind of service to work, tour in the city, attend weddings, meetings, transfer to airport, etc.

The advantages of having a Car Rent with Driver are many. First, NCC Rome Car Rent with Driver guarantees a reliable, fast, safe and easy to reserve service compared to public taxi's service, which is always late, and the drivers are not discreet and courteous.

Besides, choosing NCC Rome Chaffeur Service, the costumer can rely on the safety, comfort and efficiency of our services. In particular, NCC Rome Car Rent with Driver is indicated for the business man forced to effect a lot of work-displacements with the possibility to make the trip a relaxing stay. Rental Car with Driver in RomeWith NCC Rome you can save time and can arrive at your destination through fast and functional routes for the customer's demands. For all the people who want to take NCC Rome Car Rent with Driver, will be easier effect transfer to/from airport, or effect transfer to the meeting and conventions, having suitable vehicles for just a person or company groups.



Finally, customers of our Chaffeur Service can have at their disposal safe vehicles, having all the comfort, like air-conditioning, GPS and all the optionals of safety. Besides, our cars are very new, regularly controlled, insured and driven by professional drivers.